After signing Sergio Aguero, the Catalans are said to be confident in fulfilling their dream of landing another star striker. They played without a proper forward last season, and it was evident in the flabby finishing of the number of chances that were created.
To kick start their summer window, the former La Liga champions have already made a few key signings in Eric Garcia, Sergio Aguero, Emerson Royal and are said to be extremely close to pinning down the deal with Memphis Depay. Mind you, all the signings have been for free except for Emerson Royal, wherein the Blaugrana triggered the buy-back option worth £9m. 
It is understood that the ultimate dream at Camp Nou is securing the services of either Erling Haaland or Lautaro Martinez. Though the clubs of the two strikers – Borussia and Inter Milan, respectively – have ruled out a possible move, Barcelona believe that they would be open to business should a suitable offer arrive.
It is very unlikely to happen this summer, though. Barcelona are currently drowning in debt and Haaland is expected to cost around £150 million while Lautaro is expected to cost around £80 million.
If Barcelona do decide to wait until the next summer to secure Haaland's services, they would only have to pay £65 million to bring the player to Camp Nou but face the risk of entering a heated race for the Norwegian striker.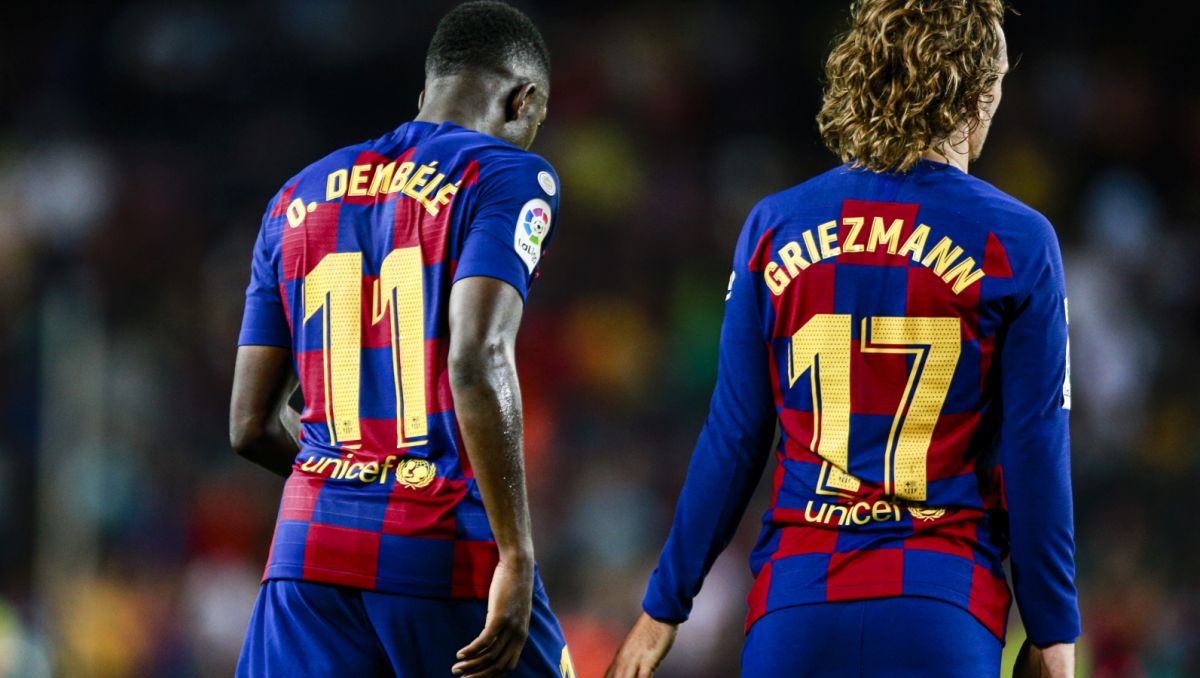 The only way either of the two players could come to the Camp Nou this season is if Barca sells Ousmane Dembele and Antoinne Griezemann. Having said that, Barcelona want Dembele to renew, and if he doesn't, he will be shown the door this summer.
Barcelona's attack is shaping up nicely for the next season, though. Lionel Messi is expected to stay at the club, and the Argentine ace will now have the chance to play with his close friend and national teammate in Sergio Aguero at club level. Depay is said to be close to joining Barcelona, and Ansu Fati is likely to be fit before the start of the next season.